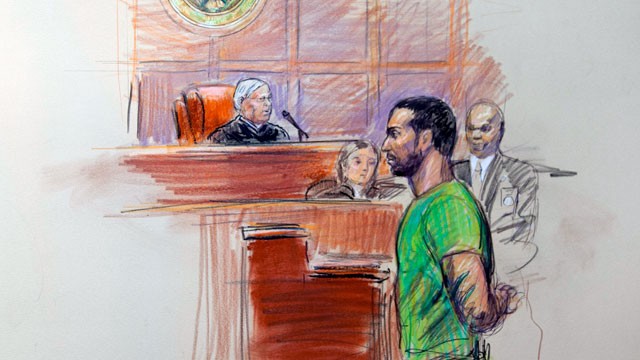 ALEXANDRIA, Va. — A Virginia man convicted of plotting to detonate a suicide bomb at the U.S Capitol was sentenced Friday to 30 years in prison, the maximum sentence allowed under a plea deal he struck.
Amine El-Khalifi, 29, of Alexandria expressed no remorse for his actions at Friday's sentencing hearing.
"I just want to say that I love Allah. That's it," he told U.S. District Judge James Cacheris.

That's a shame. Had the FBI not caught the guy, he would be on easy street, and perfectly eligible for Obama's Stop-Gap illegal immigrant amnesty program.
Amine El Khalifi came to the United States on a visitor's visa at age 16. He settled in Arlington, Virginia, as an illegal immigrant when his visa expired in 1999.