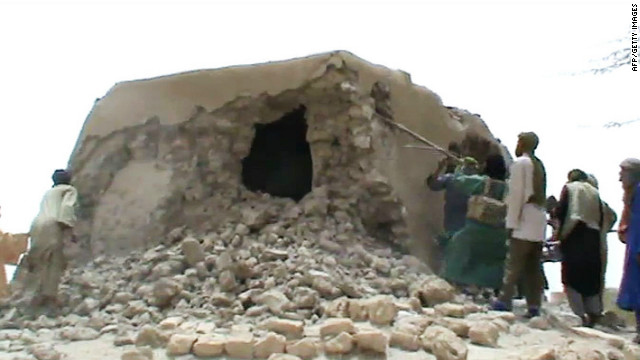 On the November night in 2008 when the United States elected Barack Obama President, I listened to the coverage on a transistor radio on a rooftop in Timbuktu. (Read more about Timbuktu in National Geographic magazine.)
I sat with a local teacher named Issaka and a businessman named Mohammed atop the small guesthouse Mohammed owned on the outskirts of the city, just a stone's throw from the rolling dunes that mark the southern edge of the Sahara.
Deep into the night we huddled against the desert chill wrapped in quilts, listening to the reports on French radio, discussing politics, and drinking glasses of steaming mint tea dutifully served by Mohammed's ten-year-old nephew Akbar.
To my great surprise, I found Timbuktu, the ancient city in northern Mali whose name is synonymous with the back of beyond, gripped with Obama fever. As I walked through the markets and visited local mosques, several men stopped me to ask if I was American and then gave a thumbs-up and an enthusiastic "Obama!"

Yes...YES...the chosen one was elected in 2008, and that was great news for Bali's Timbuktu. There was hope. There was joy. There was...ummm...misrepresentation. Four years later,
Obama said that al-Qaeda was "decimated
." There were a lot of problems with such a statement, not the least of which is that the word, itself, since it only meant one in ten items no longer exists. But, it was used by the President in Wisconsin to suggest that al-Qaeda was on its heels.
Unfortunately, Timbuktu tells a different story.
It's now owned by al-Qaeda
. So, one wonders what Issaka thinks of Obama now.
Last month, on Election Day in the U.S., I called Issaka, who himself had relocated to Bamako. He described how the capital, swollen with refugees from the north, remains tense with uncertainty and rife with rumors.
I reminded him of how Obama's election had stirred jubilance among Timbuktu residents four years before. He laughed. "That was a long time ago." But then in a wistful voice added, "We need Obama now more than ever."